Necrology

Dear and devoted husband of Annabelle Carter-Finch. Loving father of Tristan, Jasmine and Lily Homsy. Beloved son of Maybelle (Bezreh) and Russell Homsy of Natick. Dear brother of Jason Homsy. Also survived by several loving aunts and uncles. Funeral Service

Monday

at

10 a.m.

in the Church of St. John of Damascus, 300 West St., Dedham. Visiting hours in the Church

Sunday

4-8 p.m.

Relatives and friends respectfully invited to attend. In lieu of flowers, contributions in Russell's memory may be made to Sepsis Alliance, 1855 First Ave., Suite 102, San Diego, CA 92101 (www.sepsis.org). Longtime Attorney for the Suffolk County Sheriff's Department. Interment Dell Park Cemetery, Natick. Guestbook and other information at www.KfouryFuneral.com. Kfoury Keefe Funeral Home West Roxbury 617-325-3600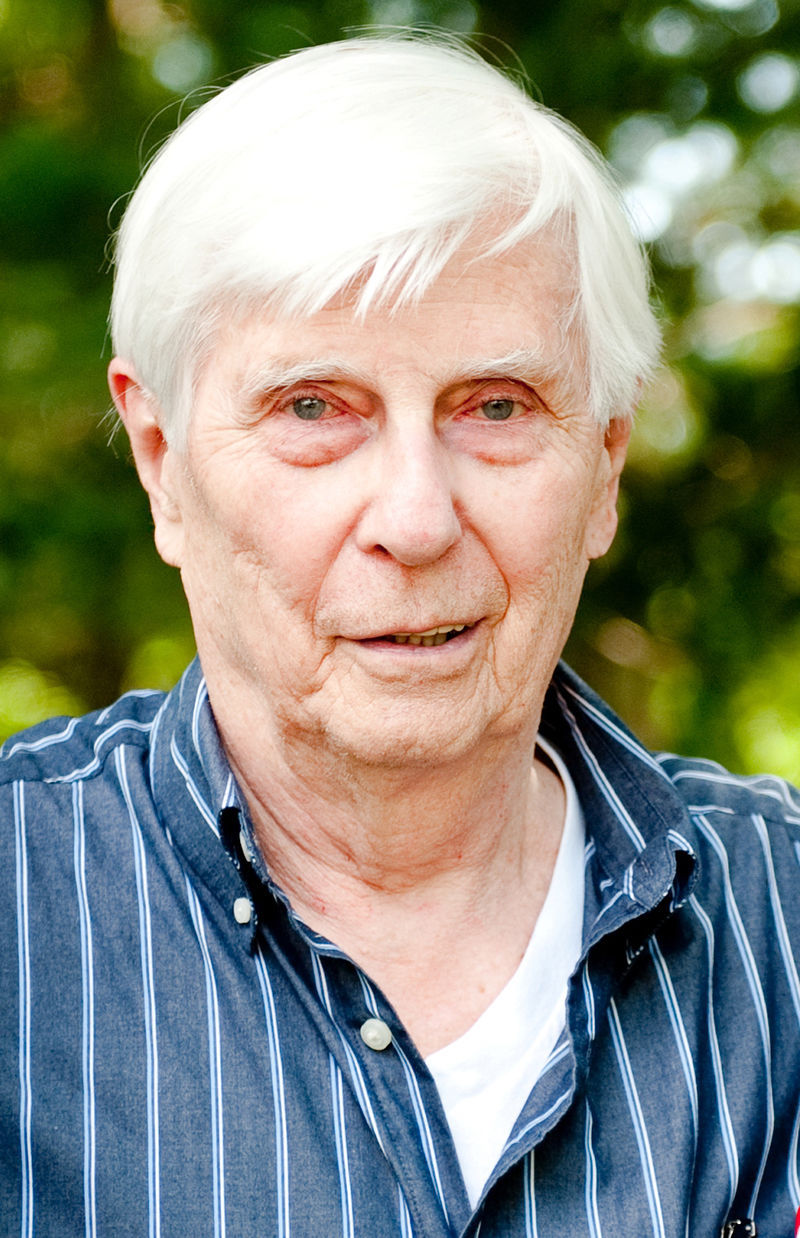 Caleb G. Alcott (Alcock), 92, died Sunday, Aug. 6,
2017
in the care of a loving family. Caleb was a 44-year resident of Foxboro. He was born in Holyoke, son of the late George Alcock and the late Emmy (Lilius) Alcock.
He grew up in West Springfield and attended West Springfield Public Schools. During his youth he enjoyed trips to the beach, swimming in the quarry, playing bugle in the Sons of the American Legion West Springfield drum and bugle corps, fishing, West Springfield High School basketball, and participation in the Mason's Boy's DeMolay.
He was a motor machinist 3C in the U.S. Navy during World War II, from 1943-46. He attended the N.E. School of Art in Boston and graduated in 1948 with a degree in advertising design. He was a lithographer by trade and belonged to the Graphic Communications Union. He worked for many printing companies throughout his career in Boston and Providence.
Early in his career, he was employed at Rustcraft Greeting Cards where he met his late wife, Esther. Together they enjoyed a marriage of nearly 59 years and were remembered together for their hospitality and kind friendship toward many. He retired at age 62, from lithography, from Mowbray Co. in Providence.
Never one to sit still, he then worked as a short-order cook, a doorman at the Guild Building in Norwood and as a greeter at Walmart in Walpole, until age 82.
Caleb was a longtime member of First Baptist Church in Foxboro. His favorite memories from those years were the friendships cultivated through the men's fellowship and their camping trips to Mount Washington and Mount Monadnock. He also attended the Walpole Assembly of God, Trinity Community Church of Norwood, and The Christian Missionary Alliance Church in Foxboro.
He maintained his lifelong affiliation with the Mason's through the Joseph Warren Soley Lodge.
Caleb was known for his sense of humor, elaborate pranks and kindness to everyone. Youthful at heart, he especially enjoyed being surrounded by young people. He had a unique ability to draw people out. He made friends anywhere and everywhere with almost anyone instantly. His favorite pastimes were oil painting, writing poetry, telling jokes and sharing colorful stories.
He is survived by his two daughters and son's in law; Lisa and Mark Burgess of Norton and Dawn Alcott-Miller and Stephen Miller of Bellingham. He also leaves four loving grandchildren: Benjamin Boulanger of Walpole, James Boulanger of Norton, Dakota Burgess of Norton, and Hope Miller of Bellingham and many nieces and nephews. He is the brother of the late Eila Clark, John Alcock, Hannah Biairdi, Mary Hawkins, Betty Jardine, and Robert Alcock.
A memorial service will be held for friends and family at noon on Saturday, Aug. 26 at New England Chapel, 40 Kenwood Circle, Franklin with a time of remembrance, refreshment, and fellowship following. Burial will be private.
In lieu of flowers, please consider giving to The Wishingstone Garden at Boston Children's Hospital, in memory of Caleb Alcott. Contributions can be made at www.bostonchildrens.org/givenow or mail checks, payable to Boston Children's Hospital, to Boston Children's Hospital Trust, 401 Park Drive Suite 602, Boston, MA 02215-5301. Please include honoree's name in the memo line.
---
Edward K. 'Ed' Dick, Senior DeMolay of Lowell Chapter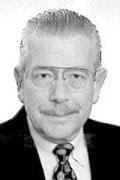 TEWKSBURY -- After a long battle with illness and surrounded by his family, Edward "Ed" Dick passed away early Saturday morning, January 30th, 2016. Ed was the beloved husband of his high school sweetheart, Elizabeth "Betty" (Riddick) Dick with who he would have celebrated 52 years of marriage on February 16th.
The son of the late Howard C. Dick and the late Jessie (Conant) Dick, Ed was born May 20, 1942. Although born and raised in the Belvidere section of Lowell, Ed and Betty adopted Tewksbury, MA as their home for over 40 years. He graduated Lowell High School Class of 1960 and then earned his degree from Burdett College. During his time in college, Ed worked for the Lowell Sun as a sportsreporter and always talked about his days covering the Boston Celtics.
Ed enjoyed giving back to and being involved in his community and town. He prided himself on the time he served as Selectmen and most importantly as a four (4) term member (12 years) on the Tewksbury School Committee, where his fellow members nicknamed him, "The Dean of the Committee". Ed was a 35 year Board member and a cornerstone of the Redmen Football Club with the majority of those years as a Trustee and Treasurer. He was all about the kids, their education and athletic experience in the Town. He was a constant at the Tewksbury High School Varsity Football home game concession stand where all the kids new him as "Eddie Buck" or "Grampa Ed". Ed and his pals would run the concession stand every home game. He wouldn't take your order, but would be quick to jab you with a joke and to count your money.
He loved music, football and golf. As a member (and one time Director) of the Long Meadow Golf Club in Lowell since 1965, Ed enjoyed his numerous rounds of golf with his friends, his sons and occasionally his wife. He liked sitting on the patio over looking #9 watching his fellow golfers try to "stick it close" while sipping a delicious Pepsi on ice.
Ed and Betty would follow the warmth of the sun and spent their winter months bathing in the sights and sounds of Naples, Florida, making great friends and finding their "spot" on the beach next to the Naples pier. Ed was also active in the St. Paul's Episcopal Church Men's Club participating in many of their weekly meetings. He also enjoyed being "head parking attendant" at their weekly farmer's market controlling the crowds.
Ed recently celebrated 50 years with the William North Masonic Lodge AF & AM and was honored in 2014 by his fellow Masons for his longevity with the club. He was active at the First Baptist Church of Tewksbury and for many years a Trustee. Early on, he was the Chairman of the Advisory Board for the Lowell Demolay and received the Cross of Honor, Legion of Honor and Chevalier Degree during his time there. Ed was also Corporator for Lowell General Hospital, member of the D'Youville Senior Living Men's Guild and a member of the Tewksbury/Wilmington Elks. He was a former Board Member of the Visiting Nurses Association of Lowell, Past President of the Lowell Exchange Club, former Trustee of the MSPCA and former Chairman of the March of Dimes.
In addition to his loving "bride", Ed is survived and deeply missed by his three sons whom he was so proud of, Barry R. and his wife, Suzanne (Cosby) of Tyngsboro, Brian H. and his wife, Michelle (Sinacola) of Tewksbury, and Christopher E. and his wife, Elizabeth (Burba) also of Tewksbury. There is nothing he loved or talked about more than his 10 grandchildren, Christina, J.T., Kevin, Timmy, Kirsten, Jenny, Cam, Abbey, Brody and Tyler. Ed is also survived by his sister, Sandra (Dick) Van Allman and late husband, Alfred C. Van Allman; his two sisters-in-law, Marjorie (Riddick) Miller and late husband, Frank W. Miller and Rosanne (Marcus) Riddick and her late husband, Raymond E. Riddick Jr.; as well as many loving nephews, nieces and cousins.
Donations in his memory may be made to the Redmen Football Club, 31 Bopete Lane, Tewksbury, MA 01876.
---
David S. Bowman, Senior DeMolay of Manomeskeegan Chapter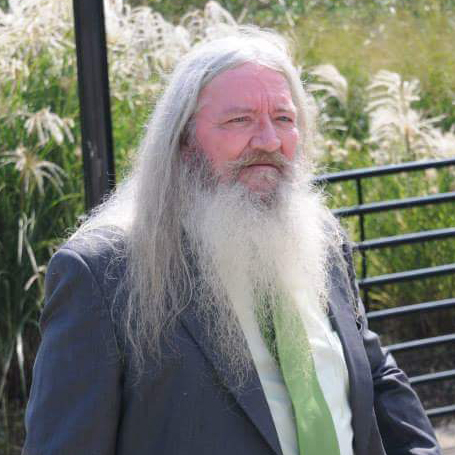 David S. Bowman of Richmond Hill passed away peacefully in the early morning on Nov. 21, 2015.
He was a devoted father, a loving husband, an American hero, a role model and mentor for most anyone who met him. His life impacted countless numbers of people in a positive way as he lived and as he led -- by example.
He was born in Germany in 1954 and in his 20-plus years in the Army, he saw nearly every continent on the planet. Not one to stop growing and learning, he did not sit idly by when he retired, but worked in many more fields from being a master gardener to a bounty hunter and even earning a Bachelor's Degree in Information Technology, specializing in network administration.
He is survived by his parents, Elmer and Audrey Bowman; brother, Daniel and his wife Kathy; sister, Shari and her husband Bill; David's wife; Mary; daughter, Carrie and her husband Gabriel; his son, David and his wife Michelle; and six adoring grandchildren who all love their "poppy" very much.
In lieu of flowers, a tribute fund has been set up at the John Wayne Cancer Center. Just put David S. Bowman in the memo section of the check mailed to: John Wayne Cancer Institute, Public Affairs and Development Department, 2200 Santa Monica Blvd., Santa Monica, CA 90404
---
Claire A. Maxim, Advisor of Phoenix Chapter
Claire Angela (Masiello) Maxim, 62, of Wareham died Wednesday, May 11, 2016 unexpectedly at home. She was the wife of David L. Maxim.
Born in Cambridge, she was the daughter of the late Nicholas J. & Elvira O. (Palange) Masiello. A graduate of Somerville High School, Claire was formerly employed for New England Telephone, Cumberland Farms and The Shirt Shack in Wareham.
Claire was active in the Girls Scouts serving as a Brownie Troop Leader and Service Unit Leader. She also served as DeMolay Advisor for Phoenix Chapter in New Bedford, a local soccer coach and a member of the Decas School PTA. Claire also was a former Faith Formation teacher at St. Patrick's Church in Wareham.
Well known in the community, Claire was often found volunteering her time and cooking meals for Social Harmony Lodge fundraisers. She loved spending time with her family and friends, reading and helping others. A loving mother and wife, she always put the needs of others before herself.
She is survived by her husband, David L. Maxim; two daughters, Angela Horan of NY and Susan Phillips of Ashburnham; her son, David L. Maxim, Jr. of Houston, TX; her brother, Joe Masiello of Sudbury; her sister, Christine Panarese of Rochester; 8 grandchildren, 5 nieces and nephews and several great nieces and nephews. She was the sister of the late Frank Masiello.
Donations in her memory may be made to Wareham Fireman's Assoc. Scholarship Fund, c/o Wareham Fire Dept. 273 Main St., Wareham, MA 02571 OR American Cancer Society, 1324 Belmont St., Suite 204-101, Brockton, MA 02301.
---
Carl A. Gordon, Advisor of Needham Chapter, Active Legion of Honor:
Of Needham, February 26, 1934 – February 13, 2016. Son of the late Meyer J. and Edith F. (Nesselroth) Gordon. Carl spent his life in Needham, MA; he was a graduate of Hiram College in Ohio. Carl was a dear friend of Bill and Amy Holland, and their children, Mary, Catie and Andrew. He was a loving cousin to Arthur, Andre, Claudia, Margaret, Eliot and James Gordon. Carl will be missed by his good friend and caregiver, Richard Dunphy. Carl was an active member of Massachusetts Masonry; Past Master of Norfolk Lodge A.F. & A.M. ; Past Deputy Grand Master of the Grand Lodge of Masons of Massachusetts; and Past Commander in Chief of Massachusetts Consistory. The Gordon family was among the earliest members of Temple Beth Shalom, Needham and Carl received much love and assistance from the congregation during his long illness. Donations in his name may be made to The Brotherhood Fund of the Grand Lodge of Massachusetts c/o Arthur Johnson, G.S., 186 Tremont Street, Boston, MA 02111.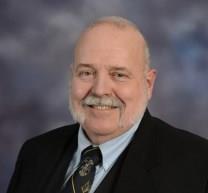 David Reynolds Price Sr., 68, of Fairhaven died unexpectedly on February 4, 2016. He was the son of the late Irene and Oman Price of Mattapoisett. David was married to Diane MacKenzie Price for 41 years. Survivors also include a son David R. Price of Centerville, VA and a daughter Annie MacKenzie Schwehm and son-in-law Edward Adam Schwehm. David was the proud Papa of two granddaughters, Mia MacKenzie Schwehm and Kaley Mae Schwehm of Stoughton, MA. Also a brother O. Robert Price, sisters Linda O'Keefe and the late Shirley Cunningham.
David graduated from Old Rochester Regional in 1965 and attended Wentworth Institute in Boston. David was employed by North American Business Forms and later became the owner. As a young man he was a member of DeMolay and through his adult life achieved many high awards. David was a past master of Eureka Lodge. He served Grand Lodge in the following capacity: Senior Grand Warden, District Deputy Grand Master, Grand Lecturer, Grand Pursuivant. David was also a member of Scottish Rite in the Valley of Southeastern Mass and was a 33 degree mason. He also had the honor of serving as the head of all four bodies. David also served Grand Chapter and was Grand High Priest as well as many other offices. David was also a Fairhaven Town Meeting Member of Precinct 6.
Donations may be made to the Oman Price Scottish Rite Scholarship Fund, Valley of Southeastern Mass, PO Box 1047, South Wellfleet, MA 02663.
Robert I. Wing, 86, of Marion, died Sunday, Nov. 22 at Tobey Hospital in Wareham. He was the husband of Joan C. (Dougall) Wing. They had been married for 60 years.
Born in Arlington, he was the son of the late Irving & Julia (Goss) Wing. A previous resident of Bourne, he moved to Marion in 1956. He was a U.S. Army veteran of the Korean War and served from 1953 to 1955. After his military service, Mr. Wing started his career as a truck driver and quickly worked to own and operate his own trucking company, eventually becoming a consultant in the bulk transportation field.
Mr. Wing was a member and 4 time Past Master of Pythagorean Lodge A.F. & A.M. in Marion, a member of Union Lodge, Nantucket and Independence Lodge, Malden. He also served as District Deputy Grand Master of Nantucket 31st Masonic District and was Grand Lodge representative of Massachusetts to Brazil.
Mr. Wing was also awarded the Joseph Warren Distinguished Service Medal, Lodge Ambassador, 50 year Past Master certificate, Veterans Medal and was a member of the Shriners. He also was advisor for DeMolay and received the DeMolay Legion of Honor award. Mr. Wing was also a member of the Marion V.F.W. Benjamin D. Cushing Post 2425. He was also Past President of Wankinquoah Rod and Gun Club and was an Eagle Scout.
He travelled extensively throughout the U.S. and Europe on ski vacations, enjoyed gardening, Patriots football and reading. Mr. Wing was also a model train enthusiast and collected "N" scale model trains.
The Wing family would like to extend their sincere thanks to Bob's Masonic friends for their support during this difficult time.
Survivors include his wife; his children, Bonnie LaMotange of Beverly, Linda J. Ward, of Wareham; Robert D. Wing, Deborah J. Thompson and Patricia R. Rowley, all of Marion; nine grandchildren and nine great-grandchildren. He was predeceased by his sister, the late Phyllis Wing and his brother, the late Alvin Harvey Wing.
He will be remembered as a loving husband and family man.
Donations in his memory may be made to Pythagorean Lodge Angel Fund, P.O. Box 947, Marion, MA 02738.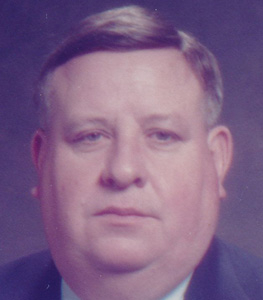 Fred W. Armor of Hingham, formerly of Whitman, passed away on Tuesday, June 16. He was the loving and devoted husband to Sandra G. (Beck) Armor for 56 years. Born and raised in Brockton, he was the son of the late Fred W. and Marie (Jones) Armor. Fred grew up in Brockton until his marriage to Sandra when they settled in Whitman in 1959 and summered in West Dennis, until their recent move to Hingham. He was a graduate of Brockton High School, Class of 1952, and furthered his education graduating from Franklin Technical Institute of Boston. Following graduation from Franklin Institute he served two years in the U.S. Navy aboard the USS Cadmus. After proudly serving his country, Fred joined the engineering department of the former Brockton Edison Company. In 1960, he joined his father- in-law Alexander Beck in business at the Whitman Foundry, Inc., and had served as president and treasurer of the Whitman Foundry until the business was sold in 1993. He was also past president of the New England Foundrymens Association.
Fred had always been an active member of the community including many local, civic and fraternal organizations. He was a past Master Councilor of the Ousamequin Chapter of DeMolay of Brockton and a 55-year member of the Paul Revere Lodge of Brockton. He was also a member of the Pilgrim Chapter # 89 Order of the Eastern Star of Whitman. In addition to being a member of the finance committee for the town of Whitman, Fred had served as Whitman Town Moderator for eleven years. He was a trustee of the former Whitman Savings Bank, serving on their Executive Committee for many years. His other interests had included past president of the Whitman Kiwanis Club, a member of the Twenty Associates of Brockton, a charter member of the Fuller Art Museum and a former member of the West Dennis Yacht Club.
In addition to his wife Sandra, he is survived by his sister, Mrs. Sebastian (Patricia) Arena of South Yarmouth; and several nieces and nephews. He was the brother of the late Mrs. Edward (Shirley) Anderson. To honor Freds wishes, please consider donations to the Joslin Diabetes Center, 1 Joslin Place, Boston, MA 02215 to continue the work of Dr. Om P. Ganda or related research.
Dad Donald W. Carriger, Sr.
Somerville May 24, 2015. Beloved husband of Thelma A. (Robbins) Carriger. Loving father of Donald W. Jr. of Somerville, Judith A. Podymaitis and her husband Michael of Somerville, Douglas B. and his wife Bonnie of Medford, Janice E. Johnston and her husband David of Attleboro. Brother of Richard J. Carriger of FL, Ronald J. Riley of Brockton, the late Robert S. Carriger and William Riley Jr. Grandfather of Christopher D. Podymaitis, Kayla A. and Ryan G. Johnston and Samantha Jean Carriger.
Interment Puritan Lawn Cemetery, Peabody. Late Veteran US Army Korea, Officer Charlestown Savings Bank, Member Mystic Valley Lodge, Cambridge Royal Arch Chapter, Orient Council Royal & Select Master Masons, Coeur de Lion Commandery, Knights Templar, Valley of Boston Scottish Rite Bodies, Taleb Grotto, Aleppo Shrine and Fraternal Chapter O.E.S. In lieu of flowers donations may be made in Donald's memory to the Isadore Forbes Benevolent Board C/O Grand Chapter of MA O.E.S., PO Box 600583 Newtonville, MA 02460-0006.
Dad Carmine DeFrancesco, Essex Chapter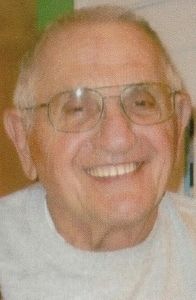 LUNENBURG: Carmine R. DeFrancesco, 84, passed away on January 11, 2015, at his winter residence of 17 years in Titusville, Fla. He was also a resident of Methuen for 45 years and presently of Lunenburg.
He is survived by his wife, Madeline, of 63 years, and three sons, Dennis and his wife, Jaune of Methuen, Bob and his wife, Mickey, also of Methuen, and Dean (State Scribe, 1988) and his wife, Jennifer of Lunenburg. He is also survived by five grandchildren, Jeffrey and his wife, Danielle of Belmont, N.H., Craig and his wife, Lauren of Methuen, Kyle and his wife, Jess of Methuen, Jillian and Tyler of Lunenburg, and four great-grandchildren, Emilie and Jordan of Belmont, N.H., and Max and Myles of Methuen.
Carmine retired from the U.S. Navy after serving his country for 22 years as a Chief Commissaryman. He was an outstanding sailor and received many awards, one of which was being chosen to be a member of the Northeast Food Service Team. After his Naval service, he continued to work as an executive chef at the Bon Secours Hospital and Prescott House Nursing Home. He also worked at A.W. Chesterton and until last Fall, Hannaford Supermarket.
Carmine was a member of the John Hancock Lodge, where he prepared many dinners for the lodge and Good Samaritan Lodge. He served six times as Patron for the Methuen Chapter Order of the Eastern Star. He was Dad Advisor for Essex Chapter Order of DeMolay. Carmine enjoyed helping and coaching the many kids on his teams in the Methuen Little League. He was also a member of the DAV, American Legion, VFW, the Tin Can Sailors, and the Fleet Reserve.
His cheerfulness, smile, and his love of life will be surely missed by all who knew him.
In lieu of flowers, the family is requesting donations to be made to the St. Jude's Children's Hospital, 501 St. Jude Place, Memphis, TN 38105, Carmines favorite charity, or to a charity of your choice.
Peter G. Kritikos, Lynn Chapter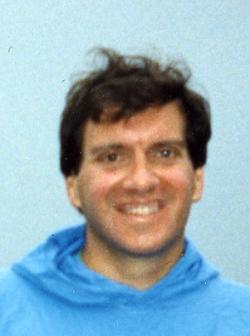 55 years of Salem and formerly of Lynn, Chief Financial Officer for area hospitals. Died on Monday January 5, 2015 in North Shore Medical Center, Salem Hospital after a long illness. He was the husband of Mrs. Barbara A. (Lipsett) Kritikos. He is the son of the late George and Katina "Catherine ( Mihalakas) Kritikos He leaves two sons, Peter G. Kritikos, Jr. and his partner Sonia Brand-Fisher of Sunderland, MA and Nicholas Kritikos of Salem, a brother John Kritikos of Lynn, an aunt Tina Kennery of Peabody, his mother in law, Betty Lipsett of Winthrop, his brother in law, Bill Lipsett and sister in law Helen Stack of Winthrop, He also leaves several nieces and nephews.
Donations may be made to the , Massachusetts Chapter, Suite 101, 9 Erie Drive, Natick, MA 01760. or Organ donation awareness.
Mom Carol Machado, COH, Advisor of the Year (2013)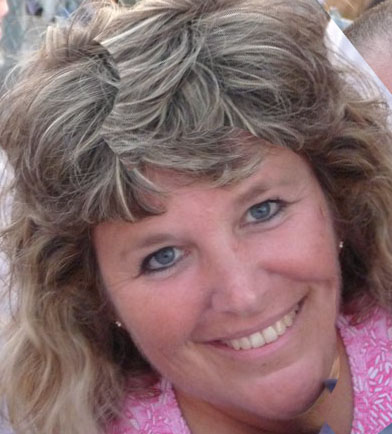 Carol Ann (Hanson) Machado, age 50, died peacefully on November 1, 2014 at the Beth Israel Deaconess Hospital in Plymouth, surrounded by her family. She was the devoted wife of 27 years to Daniel "Butch" Machado of Plymouth. Born in Plymouth on May 4th, 1964, Carol was a daughter of John and Lois (Kierstead) Hanson of Plymouth. She was educated in Plymouth and was a graduate of Plymouth-Carver High School and Burdette College, Class of 1983.
For most of her life Carol had worked as an Insurance Coordinator in various medical offices. She was very actively involved with the International Order of the Rainbow for Girls and DeMolay International. She was the first female to be appointed Dad Advisor for South Coastal Chapter Order of the DeMolay in Marshfield and received the Cross of Honor. She was a past Mother Advisor and Worthy Advisor of Plymouth Assembly of Plymouth Assembly #86 IORG in Plymouth. Carol loved spending time with her family and friends. She always carried a smile and touched the lives of those she met with kindness and grace. Carol fought a courageous battle against cancer. Cancer came into her life, but do not define her…She never let it stop her from living her life to the fullest. Carol always loved to have a good time. Besides being the loving wife of "Butch", she was the devoted mother of Ashley Marie and John-Hanson Machado of Plymouth. She leaves her parents John and Lois Hanson of Plymouth, and was the cherished sister of Lynn Merrick of Middleboro , Karen Hamaidi and Diane Hanson both of Plymouth. Plymouth.
Donations in her memory may be made to the Rainbow Camp, 526 Indianhead St. – Route 58, Hanson, MA 02341.
---
H. Louis Farmer Jr., 98, LOH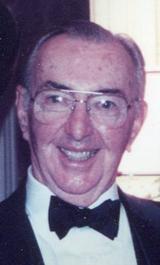 Haverhill — H. Louis Farmer Jr., was born on February 6, 1915, in Tewksbury, Mass., and was the son of the late H. Louis and Caretta (Kenney) Farmer. He attended Tewksbury Public Grammar Schools, was a graduate of Lowell High School's Class of 1932, attended Boston University College of Business Administration, and graduated from the New England School of Embalming and Funeral Directing.
He became associated with his father as an apprentice funeral director and embalmer in 1932 in Tewksbury. Together they expanded to Ayer, Mass., in the fall of 1932, when they acquired the E.C. Page Funeral Home. Mr. Farmer became a licensed funeral director and embalmer in 1936, and the firm name was changed from H. Louis Farmer to H. Louis Farmer & Son. In 1941, they purchased Kimball, Hall & Loomis Funeral Service, which was located in Central Square, Bradford. Mr. Farmer moved to Haverhill in 1945, and the Kimball, Hall & Loomis name was changed to H. L. Farmer & Son, and the location of the funeral home was changed to its present location at 106 Summer Street. In 1965, he purchased the O'Toole and Sullivan Funeral Home at 210 South Main Street, Bradford, which the firm now operates under the name of H.L. Farmer & Sons Bradford Funeral Home. Mr. Farmer was the president and treasurer of H.L. Farmer & Sons of Haverhill and Bradford. He was also treasurer of the Farmer & Dee Funeral Home of Tewksbury. His firms are members by invitation of National Selected Morticians, now Selected Independent Funeral Homes, and he served on the board of directors from 1974 to 1977, and was elected secretary/treasurer from 1976 to 1977. He was also a member of the Massachusetts Funeral Directors Association and the National Funeral Directors Association.
He was a member of the First Baptist Church and a trustee of the Ministerial Funds of the Baptist Religious Society, and former chairman of the Prudential Committee at the church. Mr. Farmer was a past master of Merrimack Lodge F. & A.M. of Haverhill, a member of Wamesit Lodge A.F. & A.M. of Tewksbury, the York and Scottish Rite Bodies and the Aleppo Temple Shrine of Boston, and also a member of Fidelity Chapter #90 O.E.S. of Haverhill.
Mr. Farmer was director of the former Whittier Co-operative Bank, later merging with Haverhill Bank, serving again as a director. He was a former general chairman of the Greater Haverhill Community Chest and a campaign co-chairman of the Greater Haverhill Red Cross, where he had been a former member of the executive committee. He was a Legion of Honor member of the Haverhill Kiwanis Club, where he served as president in 1951, and was a member for nearly 75 years. He was a former member of the Hale Hospital Trustees, and was the recipient of the Liberty Bell Award from the Haverhill Bar Association in 1968, and was a longtime member and past president of the Haverhill Golf & Country Club, where he won the B Division Championship in 1946. Mr. Farmer was a longtime member of the Haverhill Monday-Evening Club and the Elmore Associates. Mr. Farmer served on the committee that was instrumental in bringing Northern Essex Community College to Haverhill.
In his early years, he was elected Town Clerk of Tewksbury, serving from 1937 to 1940. He was also clerk of the Board of Registrars of that town from 1937 to 1940. He was a Past Master Councilor of Lowell Chapter Order of DeMolay, a DeMolay Legion of Honor, and he was a State Master Councilor in 1936.
He was the beloved husband of the late Audrey T. (Cameron) Farmer, who died December 3, 1998. He is survived by his four children, Henry L. "Hank" Farmer III and his wife, Verlinda G. "Linda," of Newburyport, Duncan C. "Deke" Farmer and his wife, Brenda J., of Bradford, Michael Farmer and Martha S. of Richboro, Pa., and Wendy C. and her husband, Jack B. Nienaber of Fort Thomas, Ky.; his dear companion of many years, Bessie (Lathas) Vitas of Hampton, N.H.; 10 grandchildren, Henry L. Farmer IV, Britt C. Farmer, Kelly C. Quevillon, Brian C. Farmer, Jamie C. Sweeney, Christopher M. Farmer, Amy C. Farmer, Cameron E. Nienaber, MD, Peter C. Nienaber, Esq., and Hannah C. Nienaber; 13 great-grandchildren, Audrey Mae Quevillon, Caysie J. Quevillon, B. Cameron Farmer Jr., Sophia T. Farmer, Mackenzie K. Farmer, Joshua M. Sweeney, Lucas T. Sweeney, Grace C. Sweeney, Henry L. Farmer V, Lily A. Farmer, Olivia A. Farmer, Anna G. Farmer, and Jackson M. Farmer. He was also the brother of the late Janice Vose.
---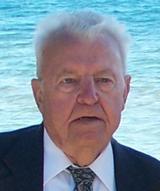 Haverhill — James H. Hastings, 92, of Bradford Mass., passed away peacefully on May 16, 2014, at the Merrimack Valley Hospice House, with his loving family by his side. He was born in Derry, N.H., on September 24, 1921, to Henry and Cora (Forsaith) Hastings. Jim grew up in Chester, N.H., graduating from Raymond High School in 1939, and moved to Bradford in the1940s.
He is survived by his wife of 69 years, Natalie (Spofford) Hastings; his son, James H. Hastings and his wife, Linda, of Glen N.H.; a daughter, Sandra L. Walker and her husband, Lawrence, of Bradford; two sisters, Martha Low of Haverhill, and Joanne Prescott and her husband, Kenneth, of Bradford; four grandchildren, Ryan Hastings and his wife, Sinead, of Carnelian Bay, Calif., Lawrence (Skip) Walker Jr. and his wife, Staci, of Kingston, Michael Walker and his wife, Michelle, of Haverhill, and Elisabeth Walker and her fiancé, Brian Benjamin of Bradford. He is also survived by five great-granddaughters, Tabatha, Kayla, Meagan, and Candace Walker of Haverhill, and Marlayna Walker of Bradford; and several nieces and nephews. He was predeceased by two brothers, Rufus Hastings and Frank Hastings; and four sisters, Virginia Hamilton, Marie Beaudoin, Bernice Barbieri, and Frances Harmon.
In addition to his house in Bradford, he also had a summer cottage on Pine River Pond, Wakefield, N.H., where he spent much of his free time with family and friends. He was a member of The First Church of Christ of Bradford, where he served as a Deacon and Senior Deacon. He was a member of Saggahew Lodge A.F. & A. M. for over 50 years, and is a Past Master and Past District Deputy of the 10th Masonic District, now the 11th, in Massachusetts, a member of Haverhill Commandary # 14, and many other Masonic affiliations.
Jim was a shoe cutter for many years, having worked at the former Knipe Brothers in Ward Hill, as well as other shoe shops in Haverhill and Lawrence. He had many interests, including the Red Sox, playing baseball, gardening, golfing, bowling, and cards, especially cribbage. Most of all, he loved his family and friends.
---
Alfred L. 'Dusty' Morin, Jr.
formerly of Tewksbury, Korean War vet; 78
CHELMSFORD -- Alfred L. "Dusty" Morin, Jr., age 78, a resident of Chelmsford for the past 3 years, formerly of Tewksbury, passed away unexpectedly on Sunday, January 30, 2011, at home.
He was the beloved husband of Doris E. (Reid), with whom he celebrated their 5th wedding anniversary on September 17, 2010, and the late Eleanor Jean (Reid) Morin, who passed away on May 27, 2002.
Born in Lowell on July 5, 1932, he was the son of the late Alfred L. and Laura M. (Descelle) Morin.
Dusty was raised in Lawrence, attended Lawrence schools and graduated from Lawrence Central Catholic High School. He later attended and graduated in 1975 from Lowell Tech, where he received his degree in Mechanical Engineering.
Dusty served in the U.S. Army during the Korean War and was awarded several decorations for his military service including the Army Occupation Medal (Germany) and the National Defense Service Medal.
Mr. Morin resided in Tewksbury for over 40 years and Belfast, Maine until moving to Chelmsford in 2008.
Prior to his retirement in 1978, he was employed as a mechanical engineer by the Western Electric Company, where he worked for 27 years. During his retirement years, Dusty worked at the Tewksbury Paint & Hardware Store.
Dusty was a member and past master of numerous Masonic Lodges including the Wamesit Lodge A.F.& A.M. of Tewksbury and the William Sewall Gardner Lodge of Lowell. In addition, he served as Past High Priest of the Mount Horeb Royal Arch Chapter of Massachusetts, and was an advisor for the Wamesit Order of Demolay, and the Wamesit International Order of the Rainbow for Girls.
Dusty enjoyed dancing, reading, fishing, crossword puzzles and telling a good joke.
In addition to his beloved wife, Dusty is survived by two sons, David A. Morin and his wife, Karen and Dennis A. Morin and his wife, Barbara, all of Tewksbury; his adopted daughter, Christine J. Hirsh and her husband, Dean of Lowell; seven grandchildren, Melanie, Russell, Samantha and Amy Morin and Erik and Justin Hirsh; one great-granddaughter, Madison Wunsch; a brother-in-law, Frederick H. Reid and his wife, Theresa of Chelmsford; a sister-in-law, Shirley V. Luby of Florida; his aunt, Jacqueline Descelle of Chelmsford.
Dusty was the brother-in-law of the late Kenneth R. Reid, Jr. and William L. Reid.
In lieu of flowers, donations in his memory may be made to Crotched Mountain, One Verney Dr., Greenfield, NH 03047, Townline Animal Shelter, 46 Baker Rd., Belfast, Maine 04915 and Shriners Hospital for Children, 51 Blossom St., Boston, MA 02114.
---
BROOKFIELD - Jonathan S. Bemis, 27, of Fiskdale Rd., died Saturday, December 28, 2013 from injuries sustained in a car accident.
He leaves his mother, Cindy (Snelling) Thompson and her husband William of Brookfield; his father, Bradford W. Bemis, Sr. and his wife Karis Post of North Brookfield; a brother, Brad Bemis of Brookfield; two sisters, Katherine Bouchard and her husband Brian of Whately and Jennifer Fitch and her husband Greg of Marshfield, VT; nieces and nephews, Dawson, Aileen, Aiden, Breanna and Walker and several aunts, uncles and cousins. He was born in Worcester and lived in North Brookfield before moving to Brookfield in 1992. He graduated from the technical division of Tantasqua Regional High School in Sturbridge and the Central Mass School of Massage & Therapy in Spencer.
Jonathan worked for several years as machinist in the area before going to work as a sales associate for Hardwick Farmers Cooperative Exchange, Inc.. Jonathan worked as a freelance sign technician and Emergency Operator for the Town of Brookfield. When he was just a few days old, Jonathan began his yearly tradition of seasonal employment in the Farm-a-Rama at the Big E in West Springfield.
He was a member of the Hayden Lodge of Free Masons of North Brookfield.
Departed on Oct. 19, 2013 and resided in Maynard , MA.
Frederick S. Johnson age 78 and life-long resident of Maynard passed away on Saturday, October 19, 2013.
Born in Maynard on October 5, 1935 he was the son of the late Frank W. and Edith (Holman) Johnson.
Raised and educated in Maynard, Fred graduated from Maynard High School. He enlisted in the United States Air Force serving his country during the Korean Conflict.
Upon his return home he began a career in banking working as a loan officer and manager for Baybank in Carlisle. During his retirement he worked part-time for a retail gasoline station in Acton.
An active and devoted Mason, Fred was a long-time member of the Charles A. Welch Lodge A.F. & A.M. in Maynard and was chairman of the DeMolay Chapter for many years. He also visited other area Masonic Lodges developing many long lasting friendships. Fred also had a passionate interest in his family genealogy tracing back to the 15th century.
He is survived by his nephew, John W. Taylor III of Mansfield and his niece Valerie Taylor of South Windsor, CT., his uncle Walter E. (Mike) Johnson of KY as well as several cousins. He was also the brother of the late Myrna Taylor and brother-in-law of the late John W. Taylor II.
Gifts in Fred's name may be made to the Shriner's Hospital for Children, 51 Blossom St., Boston, MA 02114.
Raymond – John R. Cameron, 67 of Raymond died suddenly Saturday, August 17, 2013 at the Exeter Hospital.
He was born October 31, 1945 in Philadelphia, PA the son of the late Ian and Sarah (Buehler) Cameron.
John was raised in Lynn, MA and was a graduate of Lynn English High School, he attended Northshore Community College in Lynn.
He was a veteran of the US Navy during the Vietnam Era.
He worked for Symmetricom of Beverly, MA as an Electronic Technician and prior to this he worked for the Ametak company for 23 years.
He was a devoted Husband and father and will be remembered for his quick wit and humor. He enjoyed computers, building models, Ham Radio, woodworking and family gatherings.
Family members include his wife of 45 years, Linda A. Cameron of Raymond, his sons, Russell J. Cameron and his wife, Denise of Haverhill, MA and Keith S. Cameron of Raymond, his daughter, Penny M. Briggs of Beverly, his brother, Robert B. Cameron of RI, his sisters, Jean Cobb of RI, Carol Muise and Wendy Lampkin both of Salem, MA.
He was predeceased by a son-in-law, James Briggs in 2005.
---
Theodore E. Kyrios, Jr., PSMC 1970-71

Theodore E. Kyrios, Jr., 63, of Amesbury, passed away unexpectedly at his home in Amesbury, on Monday evening, August 12, 2013.
Born in Lynn on June 25, 1950, he was the son of the late Theodore E. and Helen (Soundis) Kyrios. He was a graduate of Lynn English High School, then went on to receive his bachelor's and master's in history from Salem State College.
Ted enjoyed a very rewarding career as a school teacher at the Nock Middle School, where he taught social studies for 32 years. He loved his students and never missed a chance to encourage them to expand their ability for learning. His reward came from the success of his students.
Mr. Kyrios was a member of the National Educators Association, as well as the Newburyport Teachers' Association. Additionally, he was an adjunct professor through the North East Consortium for more than 15 years and the Merrimac Education Center in Chelmsford teaching teachers how to teach.
He leaves behind his beloved wife, Theresa (Goudreault) Kyrios of Amesbury, as well as many nieces and nephews, who were especially dear to him; and several aunts, uncles, and many dear friends, including the Zolla Family and the Jancewicz Family. He will be truly missed by them all.
---
W. Terrance Stephens
Right Worshipful Walter Terence Stephens (1928-2013) passed away on August 8th, 2013. He served the Grand Lodge of Masons of Massachusetts as its Deputy Grand Master in 1979 under the administration of Most Worshipful Arthur H. Melanson.
Bro. Stephens was born on December 12th, 1928 in Arlington, Massachusetts. He was the son of Walter Lionel Stephens and Agnes Ethel Stephens. He was educated at Franklin Technical School in Boston. He worked for Atlas Elevator Company in the service department for over thirty years.
He was raised in Thomas Talbot Lodge in Billerica on May 5, 1959. He served as Worshipful Master of his lodge from October of 1965 until October of 1966. He continued to serve the lodge as Secretary from 1967 until 1995, and from 2008 until his death.
Bro. Stephens was also an affiliate member of Wamesit Lodge in Tewksbury, Tahattawan Lodge in Littleton, Merrimack Valley Daylight Lodge in North Andover, Lynnfield-Zetland Lodge in Wakefield, and Frank W. Thompson Lodge in Bedford.
His service to Grand Lodge began in December of 1972, when he began his term as District Deputy Grand Master of the old Lowell 12th Masonic district, a post he held until December of 1974. He became a permanent member of our Grand Lodge after he was appointed to serve as Deputy Grand Master by Most Worshipful Arthur H. Melanson for the 1979 year.
He received the Joseph Warren Distinguished Service Medal in 1973, the Henry Price Medal in 1979, and the Veterans Medal in 2009. Bro. Stephens served his country faithfully in the United States Navy from 1946 until 1952.
He continued his service to the fraternity as a Grand Representative to New York, a post he held from 1980 until his passing. Most recently, he has served as a Trustee for Thomas Talbot Lodge since 2012 and the Secretary of Wamesit Lodge since 2009.
Ill∴ Bro. Stephens was highly involved in the Scottish Rite, serving as Sovereign Prince of Lowell Council, Princes of Jerusalem, and as Secretary for the Valley of Lowell for many years. He was honored by the Rite for his dedication by being coroneted as a Sovereign Grand Inspector General of the Ancient Accepted Scottish Rite of the Northern Masonic Jurisdiction; the 33° is the highest honor afforded to a brother of the Rite.
Terry was also a recipient of the Honorary Legion of Honor from the International Supreme Council of the Order of DeMolay, and served as a dedicated advisor for many years. He was rewarded for his service to DeMolay by being made an Honorary Member of the Supreme Council.
Another one of our great columns has broken. Terry will be sorely missed by all of those who had the pleasure of knowing him in life. The thoughts and prayers of our Grand Lodge are with his Masonic brothers, his friends, and most importantly, his family.
---
Carl G. Ek, PSMC, Chevalier, LOH, Active Member of ISC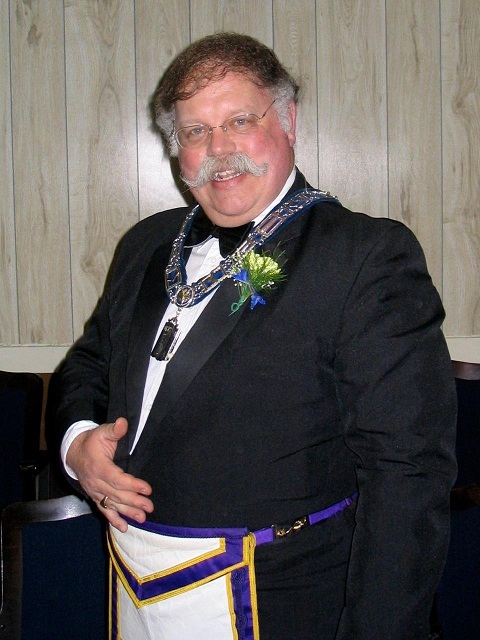 It is with a heavy heart to have to report the passing of Brother Carl G. Ek, on Friday evening April 19, 2013.
Carl was a Past State Master Councilor (1971-72), Chevalier, Legion of Honor, Active Member of the International Supreme Council for DeMolay International, and Deputy Executive Officer for Connecticut DeMolay among many of his achievements.
Carl has long been a very active supporter of DeMolay for many years and has served on multiple Advisory Councils. While extremely active in the Masonic community, Carl took every opportunity to promote DeMolay and Masonic Youth.
Carl lived DeMolay in his heart and touched a lot of our lives with his unique style (that somehow, only Carl was capable of). He always had a song for any occasion, was rarely observed without his camera, and never had a bad word to say about anyone.
"Thank you Dad Ek, for all that you have done for DeMolay and Connecticut DeMolay in particular. You have always provided an ear to listen to our problems, guidance to point us in the right direction and a hand to help us up when we are down. You will be missed."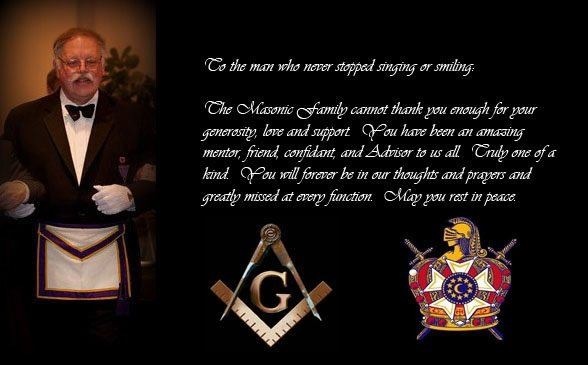 ---
Ann E. Northrup, Lowell Chapter Advisor
Lowell, MA- Ann Elizabeth (Fuller) Northrup, 65, who taught English to two generations of immigrants at Lowell High School before her retirement last year, died at her home Friday morning, after a lengthy battle with endometrial cancer. At the end, she was surrounded by the family that she adored.
Mrs. Northrup taught at Lowell High School for more than 25 years prior to her retirement in 2012, nearly all of those years in the English as a Second Language (later English Language Learners) department. She also taught for four years at the then-Greater Lowell Regional Vocational Technical High School.
She was the daughter of Barbara (Schulte) Fuller, of Tyngsborough and Gulfport FL, who survives her, and the late Bowers Fuller, and the sister of the late Gregory R. Fuller. She was also the great-great granddaughter of Jonathan Bowers, the designer and builder of the Bowers Castle on Wannalancit Street, sometimes known as the Round House.
She was, for nearly 43 years, the wife of Jeffrey A. Northrup of Lowell, who survives her, and was the mother of three sons, Atty. Kenneth A. Northrup, of Grafton, a partner in the firm of Winsor and Northrup in Westborough; William P. Northrup of South Boston, a teacher of the English Language Arts at Lowell High School; and Dr. Alan B. Northrup, of Reading, Head of Exploratory Chemistry, at Merck's Boston research facility. She is also survived by two daughters-in-law, April R. Northrup of Reading and Lisa Northrup of South Boston, and five grandchildren, Andrew, Abigail, and Ava Northrup of Reading, and Rowan and Emily Northrup of South Boston.
Mrs. Northrup was particularly proud of her descent from numerous Pilgrims who came to America on the Mayflower in 1620, including William Brewster, John Alden, and Myles Standish. She and her husband discovered more than three decades after their marriage that they were distant cousins—being descended from both Francis Cooke and Richard Warren, two Mayflower passengers. Mrs. Northrup was a more than 40-year member of the Massachusetts Society of Mayflower Descendants and was co-editor—with her husband—of The Compact, the newsletter of the Society. At the time of her death, she was actively engaged in tracing more of her ancestors back to the Mayflower and to England. Among others, she was descended from Eleanor of Aquitaine, the mother of King Richard the Lionhearted, through his brother Prince John; King Alfred, one of the early kings of the Britons; and the great French king, Charlemagne. She was a member of the New England Historic Genealogical Society.
She was also a longtime member of the Dracut Garden Club, which she served in recent years as Publicity Chairman and Ways and Means Chairman, as well as the founding editor of the Sunflower Times, the Club's newsletter.
Mrs. Northrup was a graduate of Lowell High School, Lowell State College, where she earned a B.A. in English Literature, and the University of Lowell, where she earned an M.Ed. in teaching English as a Second Language. During her teaching career, she presented at many conferences on innovative methodology in second language instruction and the instruction of gifted and talented students.
During the 1970s, she also served as a volunteer counselor for Rape Crisis Services of Greater Lowell, aiding numerous victims.
As a young woman, she was a member of Lowell Assembly No. 42 of the Order of the Rainbow for Girls, which she served as Worthy Advisor. She was honored with the Grand Cross of Color, the organization's highest award.
---
Russell R. Cook, Sr.
GREENVILLE, NH -- Russell Ricker Cook Sr., 89, formerly of Leominster, died Friday, January 4, 2013 , at his residence with his loving family surrounding him.
The son of Hiram LeRoy and Madalene E. (Ricker) Cook, he grew up in Leominster, MA graduating from Leominster High School, Class of 1942 and Fitchburg State College Class of 1948, obtaining M Ed degree in 1952. In 1954, he and his wife Florence settled in Greenville, NH in the home they built.
A proud veteran of WWll serving in the European Theatre as technical support for the 187th Field Artillery October 1942 to December 1945, he participated in 5 major campaigns, including D-Day and the Battle of the Bulge.
He taught in Leominster and Fitchburg High schools for over 30 years. After retirement from teaching, he devoted full time to Russ Cook Tours, planning and escorting thousands of travelers throughout the United States and Canada, sharing his love for our United States, its history and beauty.
Education of the young was one of his main passions. He devoted 33 years of classroom instruction; six years as a school board member at the local level and two years on the Board of Trustees at Notre Dame High School in Fitchburg, MA, serving as chairman of both organizations. He also served on the Greenville Board of Selectmen.
Being both a member and a leader in several fraternal organizations, he was a 52 year member of the LeClair-Caron-Pelletier Post #13 American Legion; life member of theVeterans of Foreign Wars of the United States; a member of the Hillsboro County Law Enforcement Association; an active member and supporter of the National Rifle Association, and active in many conservative causes and political campaigns. He was a 65 year member and Past Master of Wilder Lodge AF & AM, Leominster, MA. A life member of the York Rite and Scottish Rite Bodies of Freemasons consisting of: Jerusalem Commandery #19, Knights Templar of Fitchburg, MA; Leominster Royal Arch Chapter; Ancient Accepted Scottish Rite Bodies of Boston, MA and the Valley of Worcester, MA; Aleppo Temple Shriners; and one of the founders of the Fitchburg-Leominster Shrine Club. A cause dear to his heart was supporting the Children's Transportation Fund for the Shriner's Hospitals for Children.
He is survived by his loving wife of 63 years, Florence R. (Zickell) Cook; daughter and son-in-law, Robin and Peter Michaud of Center Harbor, NH; son and daughter-in-law, Francis and Constance Cook of Greenville, NH, and our dearest Kate Thomsen of Pennington, NJ. He was further blessed with four grandchildren, Gregory and Katelyn Michaud, and Zachary and Christopher Cook; three generations of nieces, nephews and cousins.
---
Monserrate "JR" Muñiz Jr., Worcester Chapter Advisor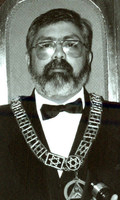 SOUTHBRIDGE - Monserrate "JR" Muñiz Jr., 57, of Southbridge, died Monday, October 8, 2012. He was loved by many family and community members.
He leaves his children: Araiña Muñiz, Alisa (and husband Travis) Blanchard, Crystal Horan, Angellica Muñiz; grandchildren: Daniel & Katlyn Lora, Amaris Muñiz, Azzeraya, Elijah & Adalyah Antencio- Muñiz, Lena Blanchard, and one on the way.
Born in New York, to the late Monserrate Muñiz Sr. and Isaura (Badillo) Muñiz, he was the brother to: Noemi Thurlow, Juan Muñiz, Daniel Muñiz, Blanca Muñiz, and the deceased David Muñiz and Miriam Muñiz.
He earned degrees from Quinisigamond College, Worcester State University, and UMASS Lowell in Mechanical Engineering, Electrical Engineering, Software Engineering and Computer Science. JR had a life time career as an engineer and worked for many years at Digital Corp.
JR was a very active member of the Masonic community. He was a member and past Master of the Quinebaug Lodge of Masons AF & AM, Doric Chapter, Hiram Council, Worcester Commandery #5, Melha Shriners in Springfield (Board of Directors) and a very active advisor for the Order of the DeMolay. In addition he spent many years as an advisor for the International Order of the Rainbow for Girls.
He enjoyed fishing, hunting, engineering, computers, reading, going to the movies, day trips, Papa Gino's and a good turkey dinner. Most of all "Papa" enjoyed spending time with his grandchildren.
He will always be loved and missed by many.
---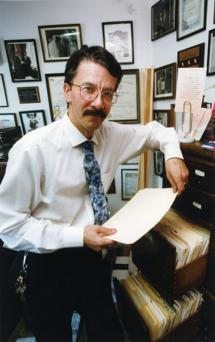 Robert Publicover,
Chapter Advisor for Boston Chapter, Chevalier, Legionnaire.
by Kathleen McKenna, Globe Correspondent / January 29, 2013
Robert Publicover was born in Somerville Hospital, and the city was his lifelong home. "He just loved Somerville, he always did," said his sister Marilyn of Mesa, Ariz. "We grew up right off Davis Square, and he wouldn't have wanted to live anywhere else."
An entrepreneur and activist, Mr. Publicover was the longtime former owner of The Somerville News and was well-known for his monthly column, Bluntly Speaking. More than 30 years ago, he worked with politicians to bring the Massachusetts Bay Transportation Authority's Red Line to Somerville and to reinvigorate Davis Square. He also used his column to celebrate his affection for Somerville. "I lived in the same house for most of the first 30 years of my life," he wrote in his column in the 1990s. "When I moved away from home, I got all the way across the street and a couple of houses down."
Mr. Publicover, who also advocated for helping people diagnosed with AIDS and raising awareness about the disease, died of an AIDS-related cancer Dec. 31 in his home. He was 63.
For decades he provided advice and comfort to those living with AIDS, and to their loved ones, even while enduring multiple surgeries and the ravages of the illness.
His husband, David Le Bahn, said many believe Mr. Publicover lived longer with AIDS than anyone in the country. Mr. Publicover was diagnosed in 1986, but a sample from a test taken 10 years earlier showed that he was HIV-positive in 1976. When he was diagnosed, he told the Globe in 1993, doctors told him he had "a couple of years to live." "I'm a fluke," he said. "But I don't question it. I'm just going to keep on as long as I can and know each day how lucky I am."
In 1992, Mr. Publicover revealed in his column that he was gay and living with AIDS. He did so, he told the Globe, because his partner of 11 years, John Carabineris, had recently died of complications from AIDS. He said he wanted people to know that the disease can affect anyone. "It's not the fairy down the street," he said. "It's your cousin, brother, friend, or neighbor."
After he came out, Mr. Publicover launched the Committee for a Response to AIDS and ran programs that provided meals to AIDS patients and raised awareness about the disease. Gene Brune was mayor of Somerville when Mr. Publicover asked for his help with the committee. "Those were awful times, there were so many people in Somerville with AIDS," Brune said. "He encouraged people by saying, 'Look, I have AIDS and I'm still living. There's hope for all of us.' "
Born in 1949, Mr. Publicover graduated from Somerville High School and took classes at the University of Massachusetts in Boston. For a short time, he owned and operated a Somerville grocery store.
In 1976 he joined what was then called The Somerville Times as an editor, columnist, and advertising salesman.
He bought the paper in 1980, "gathering together all the money he could and even living in the office for a while," his husband said.
In 2002, Donald Norton bought The Somerville News from Mr. Publicover, who continued writing for the paper occasionally. "He loved Somerville and he loved local politics," Norton said, adding that Mr. Publicover was a conservative who began leaning to the left in the 1990s. "We both watched the city change," Norton said. "He was probably the biggest force to change a lot of people's minds about gay people and about AIDS.'' Norton called Mr. Publicover "a very brave man." "A lot of people don't know all he went through, and I can't imagine how he endured all that he did," he said.
After Carabineris died, Mr. Publicover self-published two books about living with AIDS and dealing with death.
Le Bahn, who at the time was a nursing student in Scranton, Penn., came across the books online and contacted Mr. Publicover. The two began dating and married at the Arlington Street Church in Somerville in June 2012. "He was wonderful, he taught me so much," Le Bahn said. "He helped turn me into a man, I don't know any other way to put it."
Mr. Publicover launched a scholarship fund at Somerville High School in 1990.
Mr. Publicover also ran for public office three times, but was not elected. "He liked politics, and he always wanted to be involved," Brune said.
Le Bahn said Mr. Publicover loved traveling, theater, music, and dining out in and around Boston.
Both men were active in King Solomon's Lodge, a Masonic lodge in Somerville. Mr. Publicover also served on former governor William Weld's task force on AIDS. One of Mr. Publicover's greatest thrills, Le Bahn said, was attending Elizabeth Taylor's birthday party in 1997, where he met such luminaries as Michael Jackson and Harry Connick Jr.
---
Vernon E. Matley, LOH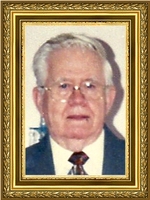 HOLLISTON - Vernon E. Matley of Holliston has passed from our world on Thursday November 17, 2011 at the age of 91. He was the husband of Pauline A. (Milligan) Matley who passed in 1994. For 44 years Vern and Polly were a wonderful team that produced and provided for three children. He was born and raised in Pawtucket, R.I., the son of the late John and Ethel Fair (Holt) Matley. Vern spent 32 years with General Electric Co. after earning an engineering degree from the then College of Rhode Island (now University of Rhode Island) subsequent to his service in the Philippines and Marianna Islands during WWII. His contribution to community was through the VFW lodge in Framingham, where he served as the Commander, the Framingham PTA where he served as Treasurer, and especially the Framingham DeMolay, where he was a Dad advisor for many years. A member of North Star Masonic Lodge in Ashland for more than 60 years, he lived the altruistic goals of that organization, hosted the neighborhood poker game on Friday nights and was quite capable of reciting poetry whenever the occasion needed some levity or lyrical distraction.
He is survived by two sons, John C. Matley of Lowell, Michael C. Matley of Holliston and a daughter, Susan E. Schoop of Bolton; six grandchildren; and three great-grandchildren.
---
James M. Gaskell, Advisor
GASKELL, James M. "Babe" 94, of N. Andover, MA died on Friday January 11 with his family by his side. The widower of Emily L. (Sanderson) Gaskell and the father of the late James M. Gaskell, Jr., he leaves many nieces, nephews, great nieces and great nephews. A veteran of The US Army during WW II, he was long active in Masonic affairs and had served as Past Potentate of Aleppo Shrine Temple.
---
Dr. Donald E. Bowen, LOH
BOWEN, Donald Eyre, M.D. 98, of Weston, died April 1st. Born in West Newton, the son of Gertrude (Gammons) and Robert S. Bowen, he attended Newton public schools. Dr. Bowen worked his way through Tufts College and Tufts Medical School, graduating in 1939. In his youth he played the violin, ran track, and was active in the Order of DeMolay, receiving the Legion of Honor. Prior to World War II service as a flight surgeon with the Army Air Corps, Dr. Bowen was sole physician for 18 lumber camps in N.H. and Maine. Upon returning to W. Newton, he established a family practice while completing a psychiatric residency. In 1954 he began a 35-year practice in psychiatry. Dr. Bowen was a Life Fellow of the American Psychiatric Association, served as Chief of Psychiatry, and as President of Medical Staff at Newton-Wellesley Hospital (where he had been an orderly in the 1930s). After retiring, Dr. Bowen volunteered in the chaplain's office of the hospital. He is survived by his wife of 69 years, Margaret S. Bowen, 3 children and their spouses, William (Frances), Lawrence (Sharleen), Nancy (Hathaway), 6 granddaughters and spouses, and 4 great-grandchildren.
---
Robert C. Hull, Essex Chapter Senior DeMolay
69, long time Mason, died December 16, 2012 at his home. Robert, son of the late Cecil and Beatrice (Seiferth) Hull, was born and educated in Lawrence and graduated in 1961 from Lawrence High School. He went on to further his education at Bryant McIntosh School of Business and the University Of Massachusetts, Lowell majoring in accounting. After working for 25 years at George Dinsmore Co, he began and was still active in his own accounting business.
Robert was very active in many of the Masonic Lodges and Rites in the area. He was a member, Past Master and current Secretary of the Cochichewick Lodge A.F. and A.M. of North Andover, past Potent Master of the Lawrence Lodge of Perfection, past Master of the Council of Essex Chapter DeMolay, member to the advisory board DeMolay, Master and Secretary Scottish Rites. He helped at many, many masonic functions, dinners, activities.
He is survived by his brother Wesley Hull of Lawrence and a large and grateful masonic family.